Dry Flies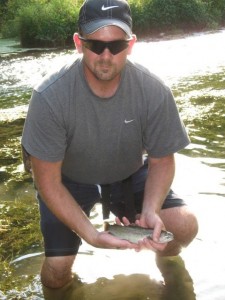 August is coming to a close but we just had a great weekend on the water.  The water level is still good on the streams for being the end of the summer and the fish were very active.
The mornings have been cool here in Northeast Iowa so we did not see many fish rising until 10 so we stuck to the nymphs and emergers until we saw a few rises.  As soon as the fish started to rise we switched over to a size 18 Adams with success.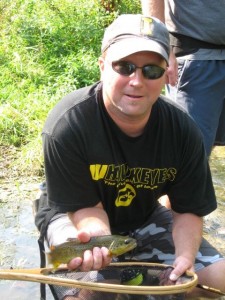 Once afternoon hit we switched back to nymphs and fished the faster water looking for the browns.  We were just passing the time until the sun had heated up the valley so we could start casting grasshoppers.  We had good luck fishing the grass banks and slack water next to the faster runs.
I am looking forward to fall and the cooler weather.